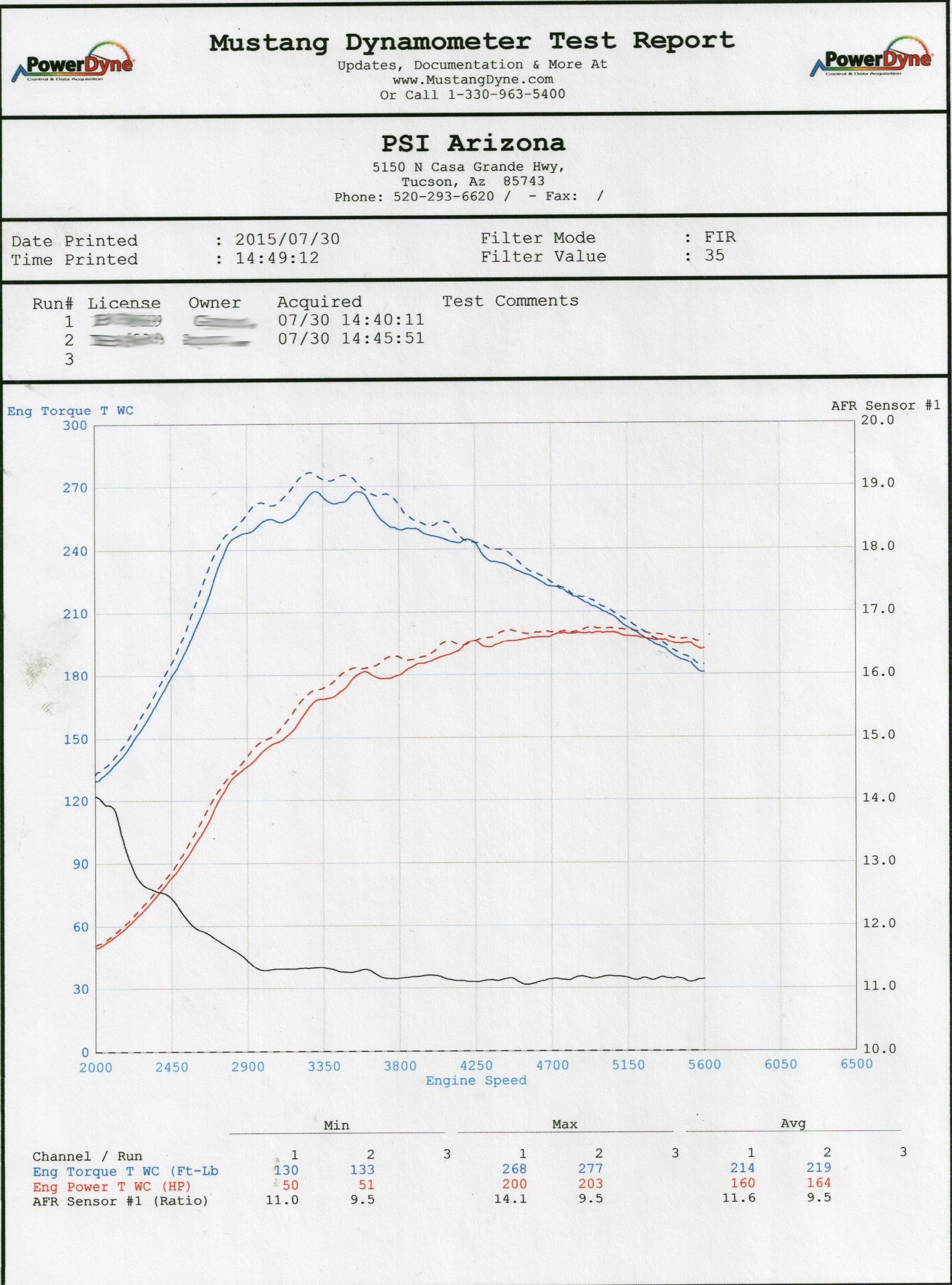 Jul
19
High Temp, High Altitude Dyno
Charles shared the results of his recent Mustang Dyno in Tucson, AZ, altitude 2,643 ft., with temps in the mid 90's.
Charles is running our e85 Stage 1+ tune on a stock k03 turbo with Bosch EV14-550cc injectors, adapters, and our MTC on his 2001 Audi A4 1.8TQM. Supporting hardware: Apikol SMIC, 034 HFC, 710N, APR TIP, FSI Coils, and a CM FX100 240mm with a 20lb FW.
Best run was 277 AWTQ and 203 AWHP, an increase of 140 AWTQ and 71 AWHP above stock!