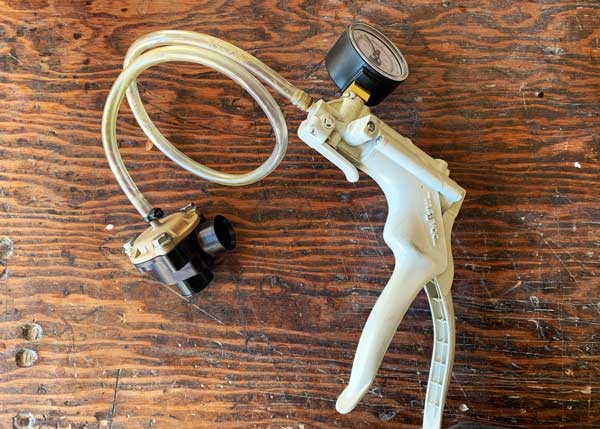 Feb
18
Testing Your Diverter Valve – 1.8T & 2.7T
A quality diverter valve is a key component for a tuned VAG engine. The diverter valve allows the turbo to keep spinning while letting off excess air. Unlike a blow off valve, it vents back to the intake stream rather than venting to the atmosphere. The MAF sensor then meters this air and the ECU make a number of calculations based on this data. Since a tuned vehicle makes more boost, you need an upgraded valve that can handle the pressure.
Types of Diverter Valves
There are two primary types of diverter valves: diaphragm and piston. The diaphragm style uses rubber or other flexible material to seal off airflow, while a piston style valve accomplishes the same with the use of a piston. Most piston style valves are adjustable via spring tension or rebuildable. Because they are under a great deal of pressure, the diverter valve is a great place to start if you're having performance issues.
How Do I Check It?
If you have a diaphragm style DV,  a screwdriver handle or a Sharpie and your hands will tell you what you need to know.
Remove the diverter valve.
Insert the screwdriver handle or pen into the bottom of the DV to open it.
Cover the top of the diverter valve with your finger.
Remove the screwdriver or pen, then remove your finger.
If you hear a pop if your DV is probably ok.
More reliably and universally you can test either a piston style or diaphragm style DV with a vacuum pump such as the Mityvac MV8500.
Attach vacuum tubing to the diverter valve inlet and the vacuum pump.
Note how much vacuum the valve holds. A bad valve will not hold any vacuum.
Here's how to test with a marker or screwdriver handle:
Testing your DV with a vacuum pump:
Most manufacturers of piston style valves offer rebuild kits. We suggest installing the heaviest spring. Alternately, some models allow you to tighten the valve by hand, again, we suggest tightening all the way down. The Bosch 710N is a cost effective diaphragm style diverter valve for Stage 1 and Stage 1+ projects.