If your cable light is red, start here.
Ensure that Motoza PS has been downloaded and installed and COM ports have been mounted in Device Manager. The cable does NOT need to be plugged into the vehicle at this time, but should be connected to your computer.
Open Device Manager.
Your cable should be listed as USB Serial Port. If you are unsure which device is the cable, leave Device Manager open, unplug the cable, wait for the device list to refresh, and plug it back in. Once the device list refreshes, confirm the port number.
Leave the cable plugged into your computer.
Right click on USB Serial Port (COM#) for your cable and select uninstall.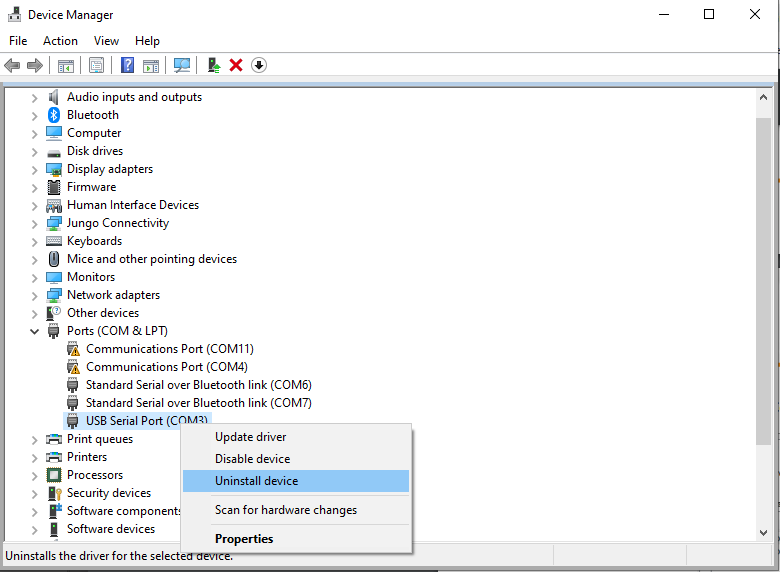 Open File Explorer and navigate to OS (C:) Or if you have renamed your C Drive, select it.
From OS (C:), open the Motoza PS folder.
Once there, open the Device Drivers folder.
The only file present there should be the driver package. This will be named something similar to CDM21226_Setup.exe. (Updated drivers may have been included with the software installation, but the name format will be CDM#####_Setup.exe).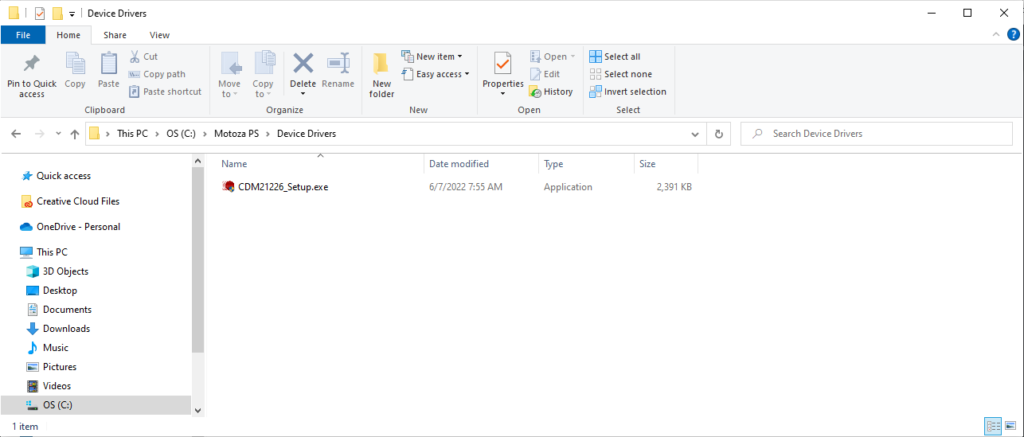 Double click the .exe file.
Windows will ask if you would like to allow the installation.
Click Yes.
The installer will start and guide you through the process.
You will be prompted to read and accept a EULA. Scroll to the bottom of the EULA text to enable selection to accept.
Click "Finish" on the last screen and the drivers will be installed.
Unplug the cable.
Restart your computer.
Once the computer has restarted, open Motoza PS.
Plug the cable in to the USB port and the light should be yellow.
You can now follow the steps under "Settings" in the user manual.