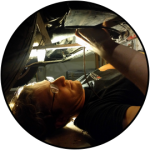 David Donnelly
David Donnelly, founder of Motoza Performance, Inc., has lived and worked as a mechanical engineer since 2006. Originally from New Mexico by way of Ohio, Dave received his bachelor's degree in Mechanical Engineering from the University of New Mexico. He played an integral role in the 2006 Formula SAE racecar competition. After graduation, Dave continued the pursuit of his passions and moved to New Zealand with his wife to explore life and learning on the other side of the world. Armed with a new appreciation and knowledge, Dave returned to the USA and began work as a systems engineer specializing in lighter-than-air vehicles. Returning to his roots and love of cars, Dave earned a Master's Degree in Mechanical Engineering from Colorado State University in 2009 specializing in the manufacture and materials processing of carbon-fiber engine valves. In 2011, Motoza Performance, LLC was founded to help bridge the gap between automotive enthusiasts and the ever-complex systems that control their vehicles.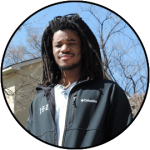 Jordan Riley
Jordan studied Computer Science at Colorado State University and is a long-time auto enthusiast. In addition to restoring classic cars for resale, Jordan taught himself ECU tuning while working on his Nissan 240SX drift car. When he's not getting sideways, Jordan enjoys all the comforts of his B6 A4 and his B8 A4.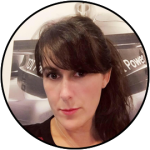 Lindsay Barrett
Before coming to Motoza, Lindsay spent over a decade in construction management. She then put her cat-herding skills to use herding actual cats and dogs running a rescue. A B5 Avant & B8 S4 driver, her step-father started teaching her to drive at the age of 10 after she put a Renault Alliance through a garage door. She enjoys cursing at tinkering with old Italian motor scooters when not assisting Motoza's fantastic clients. After working as Motoza's Office Manager, she began her tuning apprenticeship with Dave and bought into the company as a Partner.